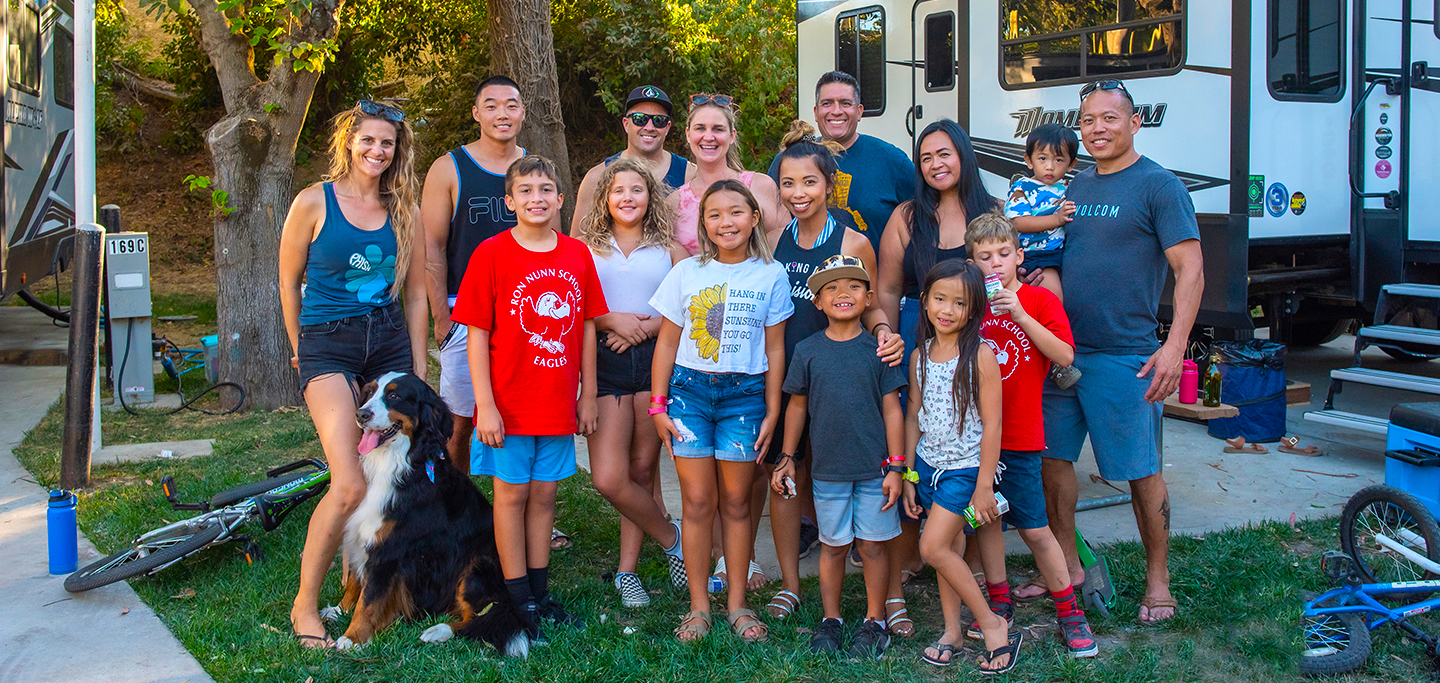 Welcome to the Jellystone Park™ Guest Dashboard, your go-to vacation guide!

Here, you'll have access to all the information you need to have the best vacation ever. We hope your stay at our Camp-Resort exceeds expectations. If you have any concerns during your stay, please visit us at the Registration Station or stop one of our staff members—we would love the opportunity to address them promptly to ensure your experience is nothing short of amazing!

CHECK-IN REMINDER

Campsite check-in starts at 3pm/check-out is at 1pm
Cabin check-in starts at 4pm/check-out is at 11am

Please help us practice social distancing during the check-in process by paying your balance and electronically signing your terms and conditions prior to arrival. You may do so by locating your confirmation email "Your Campspot Reservation Confirmation" > click "hyperlink" > Accept Terms & Conditions"

Modifications to a reservation must be made 7 days or more prior to your arrival date.

Questions? Contact us!
We are taking all the necessary steps to make sure our campers and staff enjoy a great vacation while still being safe and remaining healthy. Should you have any concerns about your stay, please don't hesitate to reach out to us!
Want to see what time the pool opens? How about when you can do a little shopping at the Ranger Station? View all of our hours for activities, amenities, and facilities here!

Park is open: Year-round*
Peak Season: May 28 - August 15

*Not all attractions are open year-round and have modified hours during our off-peak season — check individual availability and hours below! Hours subject to change. Some attractions may be subject to closures due to the current air conditions AQI or due to current water restrictions.

Registration Station:
SUN-THURS: 9AM - 5PM
FRI: 9AM – 7PM
SAT: 9AM - 5PM

Ranger Station:
SUN-THURS: 9AM - 5PM
FRI: 9AM - 7PM
SAT: 8AM - 7PM

Pic-A-Nic Basket:
CLOSED

Cindy Bear™ Sweet Treats Ice Cream Shack:
SAT: 12PM - 5PM

Marina Dock Shack and Boat Launch:
DAILY: 9AM - 5PM
Office hours coming soon!

Water Rentals:
Boat, Kayak & Paddle Board Rentals – advance reservations required
Please contact us at 209.369.1041 with any questions or assistance in adding a water rental to your reservation!

Pools:
SUN - THURS 11AM - 5PM
FRI - SAT: 11AM - 7PM

Water Playground, Lazy River:
FRI: 4PM - 7PM
SAT: 11AM - 7PM

Sunset Beach:
Currently Closed

Bumper Boats:
CLOSED

Laundry & Bathhouse:
Bathhouse - DAILY: Open 24 hours
Laundry - DAILY 8AM - 9PM

Waterfront Grille:
THU: 4PM - 9PM
FRI-SAT: 12PM - 9PM
SUN: 12PM - 6PM
MON - WED: CLOSED

Gem Mining:
DAILY: 9AM – 5PM

Bark Park:
DAILY: 9AM - DUSK

Jumping Pillow:
DAILY: 9AM - DUSK

Sports Courts:
DAILY: 9AM - DUSK

Pavilion:
FRI: 4:30 - 8:30PM
SAT:9AM - 5:30PM
SUN: 8:30AM - 12:30PM

Lazer Tag:
FRI: 5PM & 6PM
SAT: 3PM, 4PM, 5PM
* Weather permitting. Advance sign up required – visit the Yogi Bear™ Pavilion!

Playground:
DAILY: 9AM - DUSK

Mini Golf:
DAILY: 9AM – 7PM
Hungry? Stop by The Pic-A-Nic Basket for a snack or meal on-the-go!! Enjoy a variety of menu items like burgers, hot dogs and more! View our full
menu
.
Need to satisfy your sweet tooth? Cindy Bear™ Sweet Treats serves up the richest, creamiest ice cream scoops and authentic Hawaiian shave ice.
Want a fabulous view of the Delta, accompanied by a fabulous cocktail or meal? Check out
Waterfront Grille
.
Check out our map so you can get to and from all of our awesome amenities! Print our
Camp Resort Map
at home!
Time to get cozy with your favorite shows! View
TV Guide
.
Need a little help with your amenity? Here are some instructions! If you need additional assistance, feel free to give us a call or stop by the Registration Station!


Golf Carts

1. Make sure the brake is locked before putting the key in.

2. Turn the key to the "F" (forward) position. The "R" (reverse) position is to go backwards and will make a loud beeping noise. You will not hear the golf carts engine come on as most golf carts are quiet.

3. Slowly press down on the accelerator. It is important to press the accelerator slowly because golf carts start out at their full acceleration. After slowly pressing on the accelerator you will hear the break release and then you can gradually increase your speed.

4. Drive with caution and remember that our max speed is 5MPH.

5. To stop the golf cart, gradually press down on the brake until you hear it lock in place. It is critical that the brake is locked in place otherwise the golf cart will not remain parked.

6. Take the key out when you are not operating the golf cart. Golf carts should be charged each day. Simply plug the charger into an electrical outlet.

7. Some golf carts also require a second cord to be plugged into the charger and then into the cart charging port.


Hot Tubs

1. Hot tubs will only heat up approximately 1 degree per hour. When heating, the indicator light on the settings cluster will be illuminated. The jets and the heater will not run at the same time.

2. Adding water from the hydrant will cool the hot tub down so guests should not splash water out or overflow the hot tub with too many people.

3. Please keep the hot tub covered when not in use to help it to maintain its set temperature and to keep it clean.

4. Guests should rinse off before using the hot tub and only wear a swim suit.

5. Hot tubs have a maximum temperature of 104 degrees and should not be used by people with open soars, high blood pressure, diabetes, or other concerning medical risks without consulting their doctor first. Children and women who are pregnant should not use the hot tub.
Important Information Regarding Your Stay
Quiet hours: Daily, 11pm-8am

Check-out is by 11am for cabins and 1pm for campsites. While at the park, make sure that a car tag is visibly displayed in all vehicles.

Wristbands must be worn during your stay.

Max 8 people per site.

Firewood & Ice are available for purchase at the Ranger Station (camp store).

Trash Service is provided. Please place your bagged trash and recycling at the front of your cabin between 9am and dusk and our Rangers will pick it up for you. Please do not leave your trash overnight. We wouldn't want any critters getting into your leftovers!

At the end of your stay our housekeeping staff will clean your cabin and prepare it for our next guest. You can help us by washing your dishes, putting any items moved back in their original location and bagging your trash and setting it outside. Guests will be charged $75-$250 if the cabin is excessively dirty and requires extra cleaning.

Help us conserve energy by turning off both outside and inside lights when they are not needed. When using AC/heating in the cabins, please close doors and windows.

A fire ring has been provided so you can enjoy a campfire. Help us keep the Camp-Resort clean and protect the environment by not moving your fire ring. You will be charge $25 if the fire ring is moved. The furniture inside the cabins has been designed for indoor use. We ask that you do not take the furniture outdoors—this includes moving the wood rocking chairs from the deck or porch.

In order to provide a healthy environment for all our guests, we prohibit smoking inside and within 50 ft. from all cabins and public buildings. Guests will be charged an additional $250 cleaning fee if it is discovered that someone has been smoking in a cabin.

Each cabin has been equipped with items to make your stay more enjoyable. We ask that you care for these items and leave them in the cabin when you depart. Guests will be charged for items that are damaged or removed. For information on the cost of items, please give us a call or stop by the Registration Station.

We welcome furry friends in the cabins that have been designated "pet-friendly." For the health of other guests, we prohibit pets in all other cabins. Guests may be charged an extensive cleaning fee if it is discovered a pet has been in a cabin that is not furry friend approved. Please note that the use of formaldehyde based products in RV tanks is prohibited.
Contact and Local Health Care Providers
Have a question or concern during your stay? Stop by the Registration Station. In the case of life threatening emergencies, dial 911.

*Please notify the Camp-Resort staff if you call 911 so we can assist in getting emergency personnel to the correct location in the park.

Registration Station: (209) 369-1041
Park After Hours/Emergency Line: (209) 369-1041, #3

If your are planning to arrive after our normal Registration Station hours, you may check in by stopping at the security gate when you come into the park. Our staff will have your packet there waiting for you along with a map that shows you how to get to your site or cabin. In the event that there is no one in the security gate area, your packet will be located in the black mailbox next to the sliding door. If there is anything you need prior to our office reopening please feel free to call our after hours number at 209-369-1041 Option 3.

Local Health Care Providers:

Urgent Care:
Lodi Memorial Urgent Care
1235 W Vine St, Lodi, CA 95240
(209) 339-7600
Hours: Monday-Friday 10am-8pm; Sat & Sun 10am-7pm

Hospital:
Lodi Memorial Hospital
875 S Fairmont Ave, Lodi, CA 95240
(209) 334-3411

San Joaquin Sheriff's Dept
(209) 468-4400

Woodbridge Fire Department
(209) 369-1945
Frequently Asked Questions
We sure do! Day Camp Passes are available during peak season. You can learn all about them, including the cost, on our
Park Passes Page.
What are your hours of operation?
Hours for our attractions and facilities vary throughout the year. For the most up-to-date hours, visit our
Guest Dashboard
!
Where can I find the Camp-Resort map?
Follow us on Instagram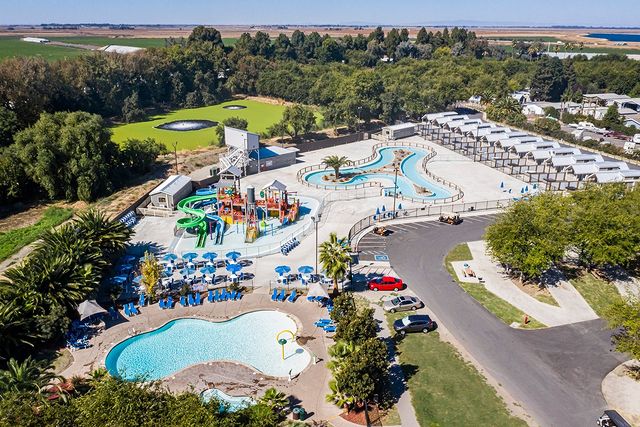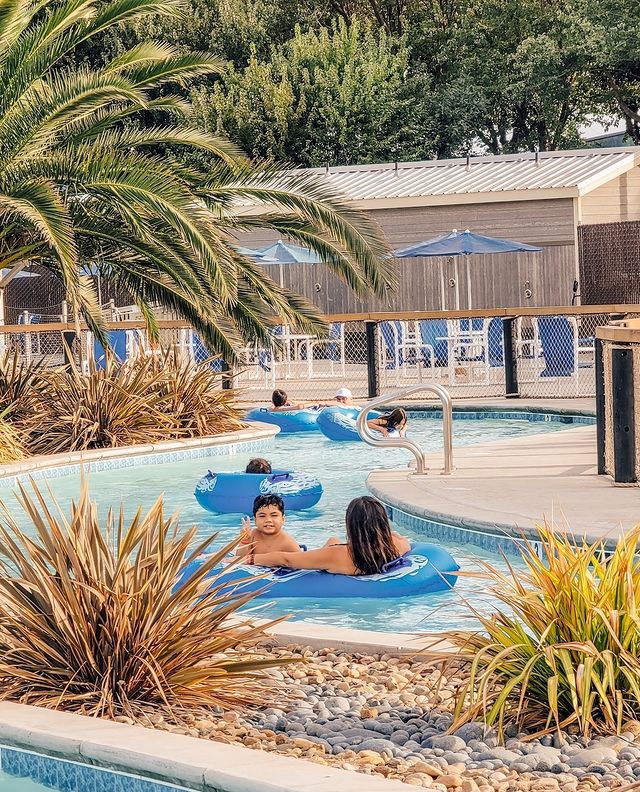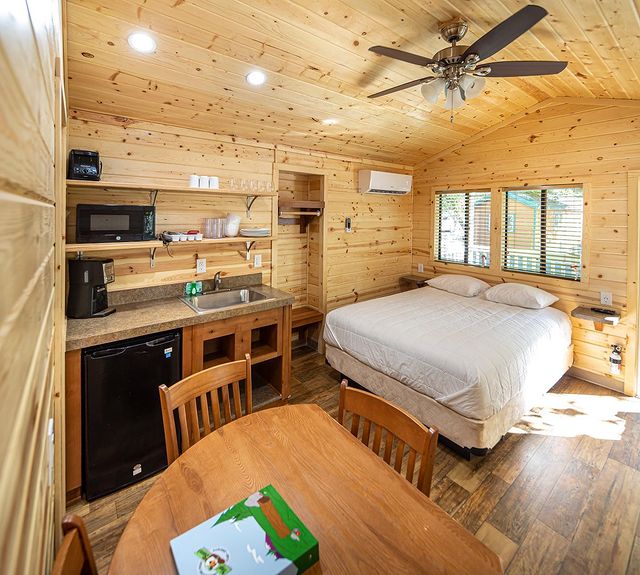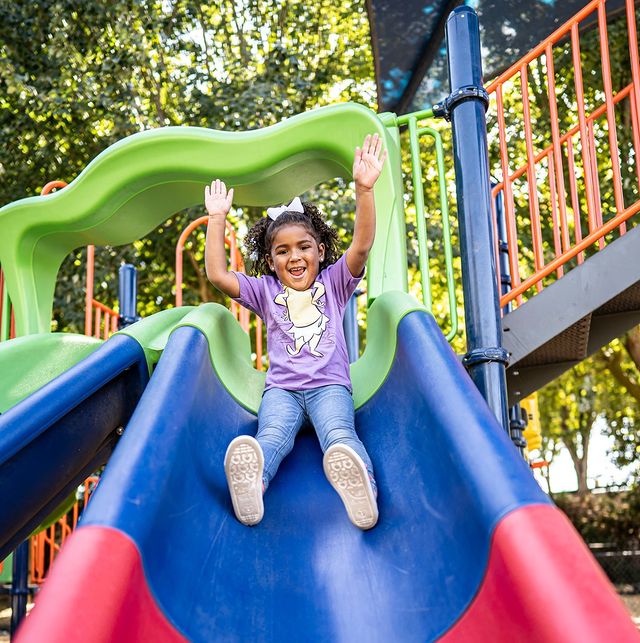 The Latest from the Journal
Sign up for our newsletter