Lodi Wine Country offers over 80 different wineries to choose from, as well as a variety of vineyards and breweries. From enjoying a glass of Lodi's own Zinfandel, exploring family-owned wineries and vineyards, to seeing what's on tap at a local brewery, Lodi has something for everyone. Keep reading for a list of the top 5 wineries and breweries in Lodi, CA, and start planning your visit today!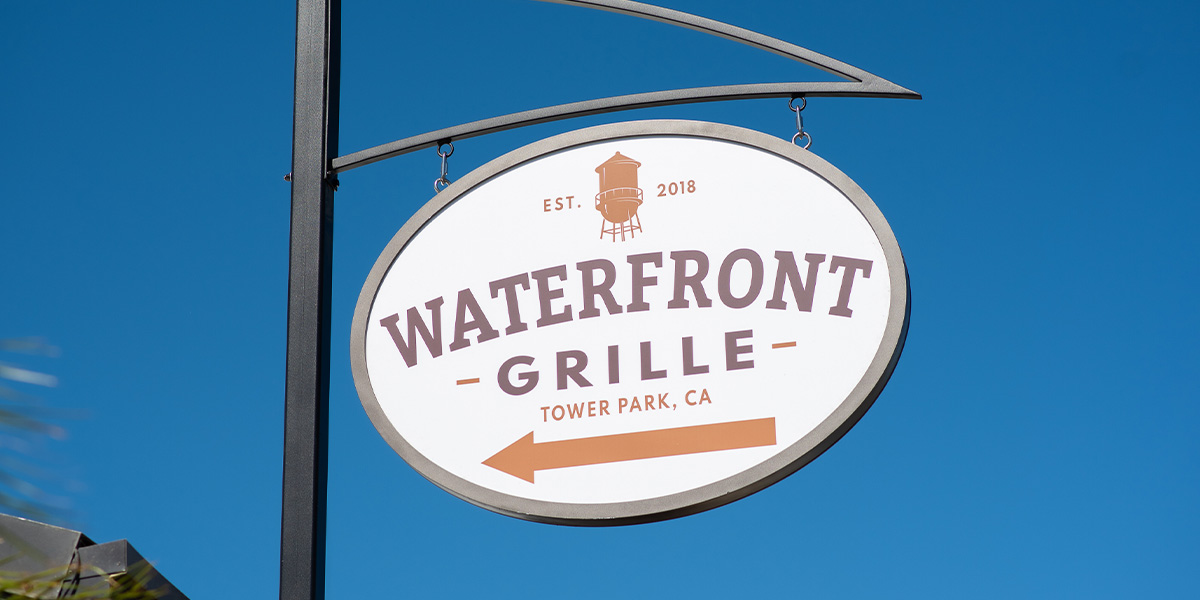 Tower Park Waterfront Grille
Located right on-site at our Camp-Resort, Tower Park Waterfront Grille is the best restaurant in Lodi, California for delicious food, a rotating drink menu, and waterfront views! Located along the California Delta, this restaurant is the premier destination for both families and date nights! Enjoy a wide selection of red and white wines, weekly specials, a happy hour menu, and live music throughout the year. Plus, they have a spacious banquet hall that you can rent for your next private event! Does it get any better than that?!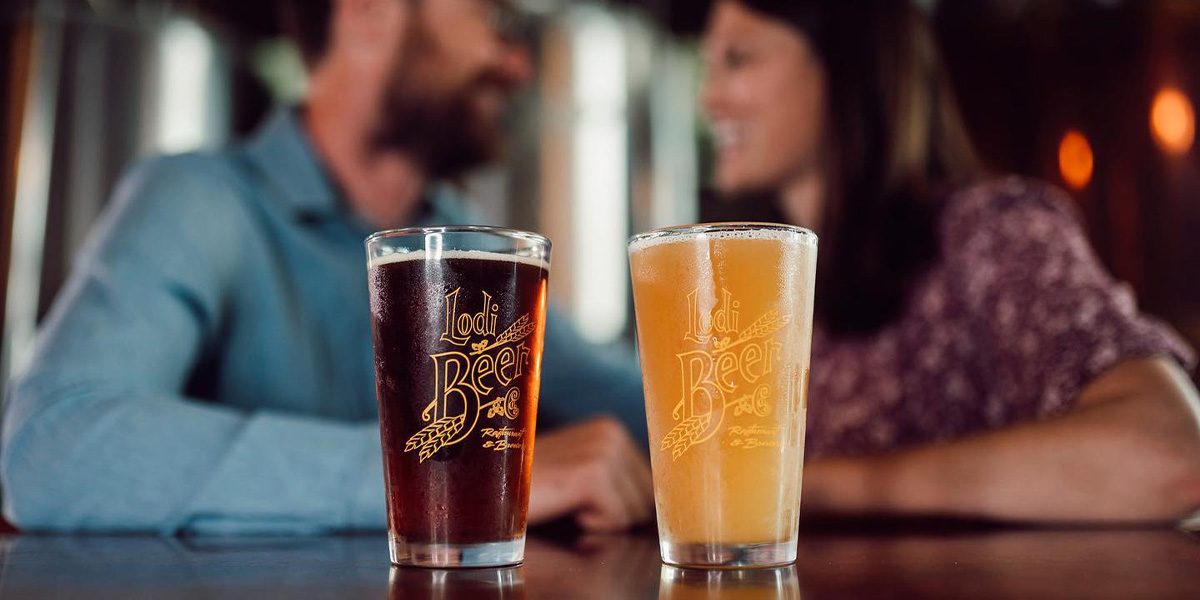 Photo by Lodi Beer Co.
Lodi Beer Co.
Established in 2004, Lodi Beer Co. is a neighborhood restaurant and brewery located in downtown Lodi. With more than 20 different types of beer available, you're sure to find something that pairs well with their selection of comfort foods. Their food menu consists of standard pub grub, salads, steaks and "the best fall off the bone ribs you'll ever have". Lodi Beer Co. is open Sunday through Thursday from 11AM - 9PM and Friday & Saturday from 11AM - 10PM. Reservations can be made here.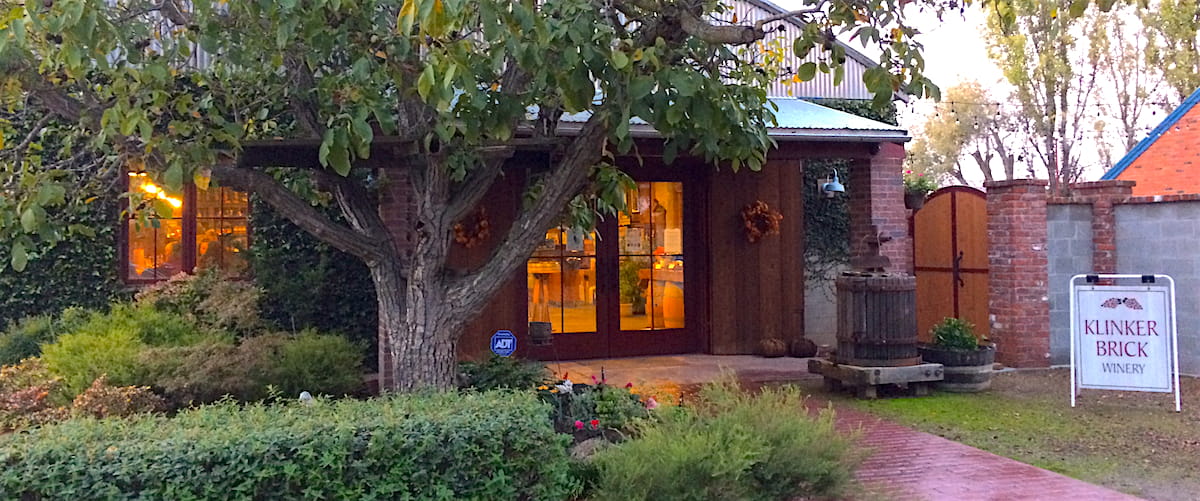 Klinker Brick Winery
If you're looking for the best of the best Lodi wineries, look no further than Klinker Brick Winery! Voted on TripAdvisor as the #1 Lodi winery, this winery is owned and operated by fifth generation grape growers in the Lodi region. This winery continues the tradition of cultivating "Old Vine" Zinfandel vineyards that their ancestors planted in the early 1900's! Known for their Zinfandel, Cabernet, and Syrah wines, you are sure to find something you'll love! Reservations are highly encouraged and can be made here.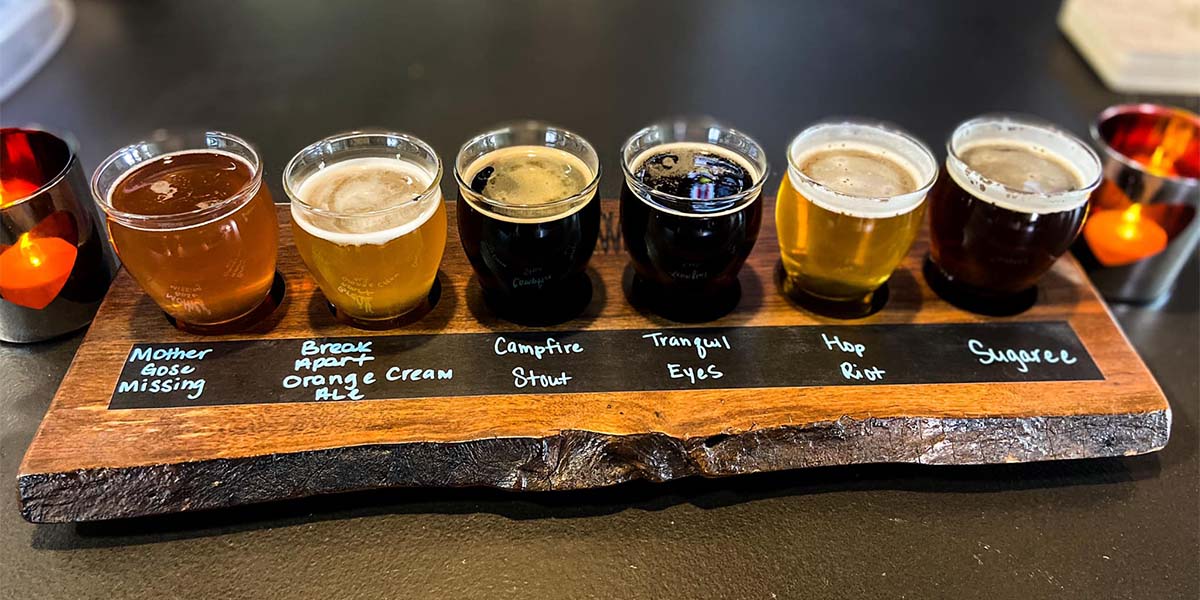 Photo by High Water Brewing
High Water Brewing
Open since Summer 2019, The High Water Taproom is the home to an indoor tasting room with 36 taps and a full kitchen. They also have a 5,000 square foot outdoor beer garden as well as fermenters, barrel aging, and a packaging operation. With live music on the weekends, you are sure to remember your trip to this Lodi brewery as one you want to frequent. Find their hours, beer menu, and food menu here.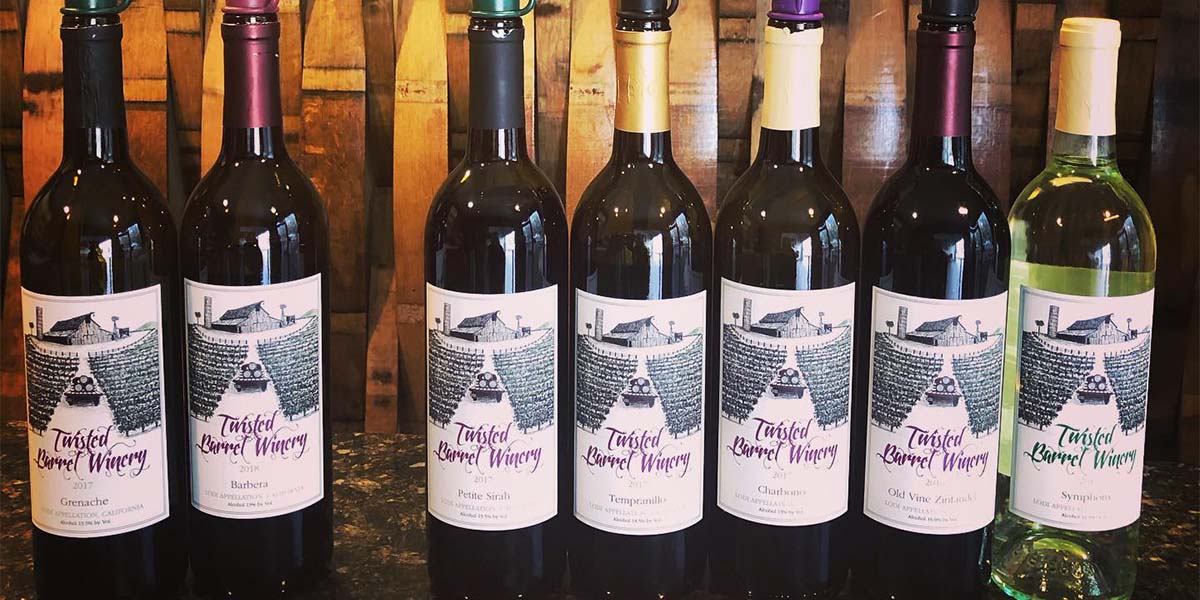 Photo by Twisted Barrel Winery
Twisted Barrel Winery
Twisted Barrel Winery offers a new take on an old art. As one of Lodi's boutique-style wineries, the family business is creating small lot, quality wines that specialize in Italian, Spanish and Portuguese varietals. With production beginning in 2014, Twisted Barrel Winery opened their tasting room in January, 2015. With over 10 wines offered, as well as live events and a wine club, this Lodi winery has something for everyone.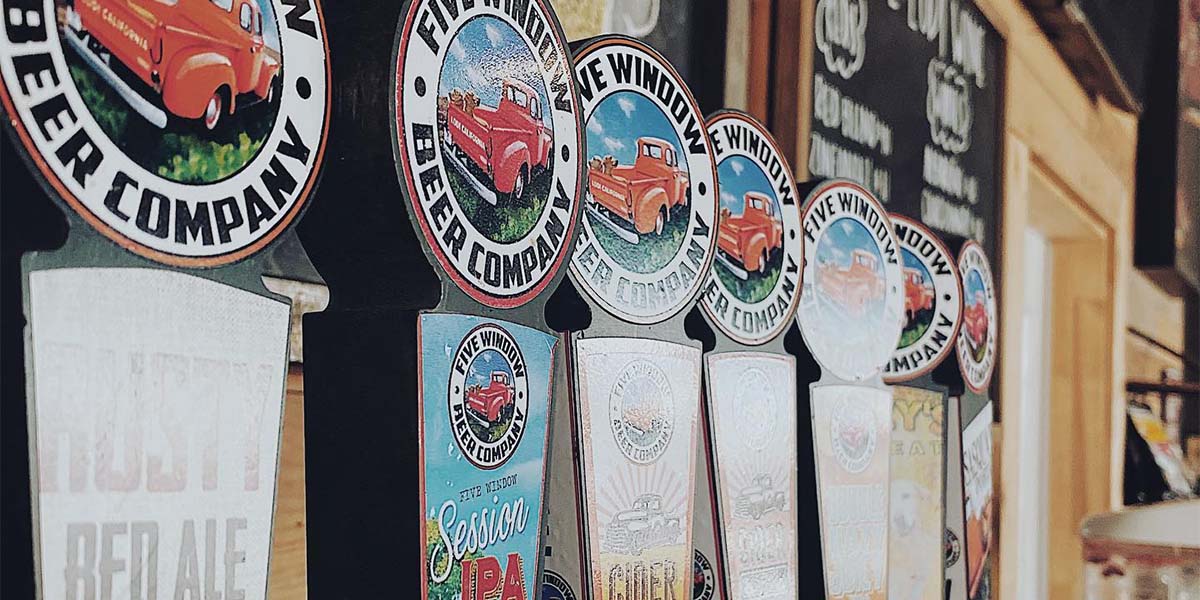 Photo by Five Window Beer Company
Five Window Beer Company
This family owned Lodi brewery has a rotating selection of craft beers. If you can't decide which beer you want, pick five to try with their beer flights! Feeling hungry? Grab a pizza that's freshly tossed and cooked in their wood-fired pizza oven. They also have growlers and 16 oz. cans available if you want to take some beer to go. Open daily, Five Window Beer Company is a great option any day of the week! You can find the beers they offer, as well as their hours here.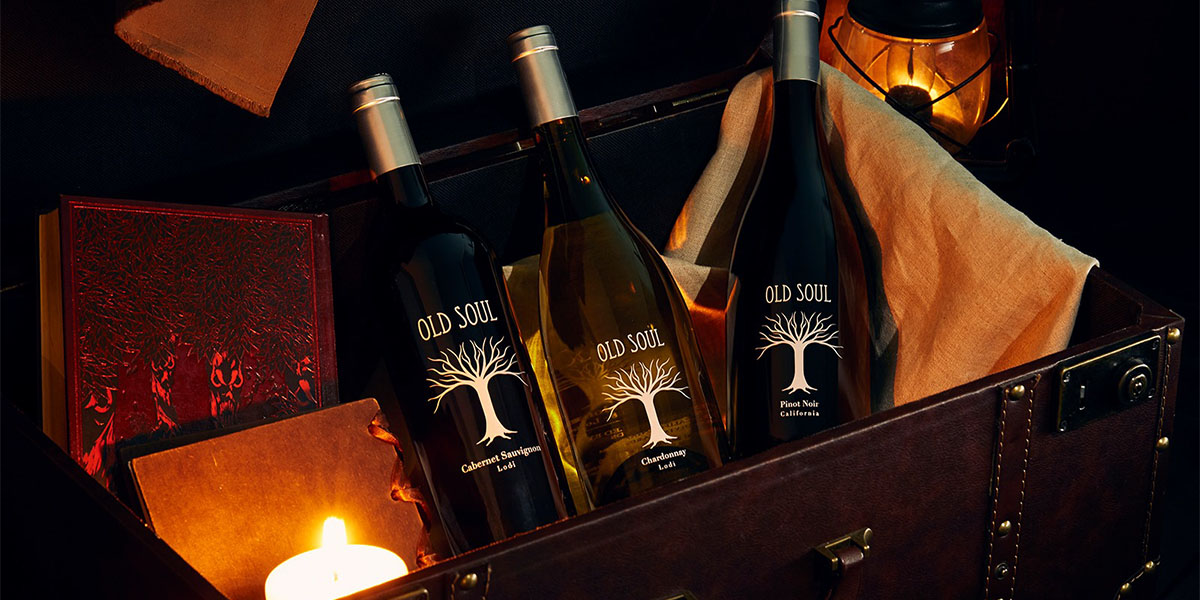 Photo by Oak Ridge Winery
Oak Ridge Winery
The oldest operating winery in Lodi, California is the Oak Ridge Winery. Originally built in 1934, the winery itself was once a wine-making cooperative. Now owned and operated by the Maggio family, the Oak Ridge Winery has 4 different brands of wine with multiple options for you to try. This Lodi winery offers everything from a wine club, to a private label option where you can create your own wine! To learn more or to make a reservation, click here.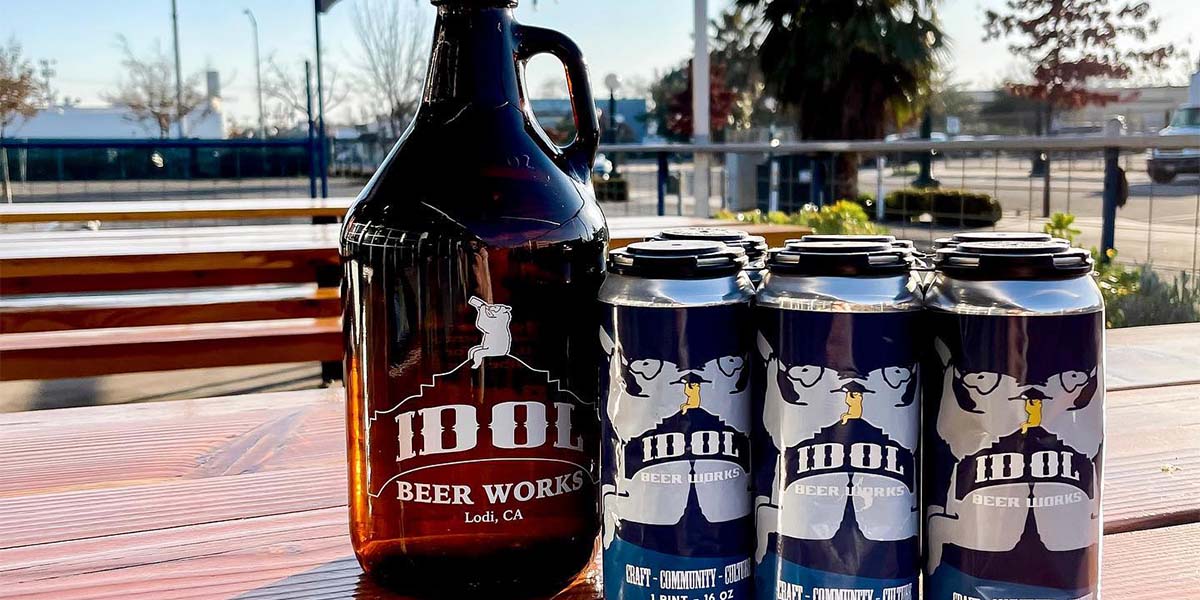 Photo by Idol Beer Works
Idol Beer Works
Idol Beer Works makes and serves beer in their very own Lodi, California tap room. Idol Beer Works has a wide variety of beers, including several virtually gluten free options! This Lodi brewery sources ingredients from all over the world in an effort to make the most authentic beer possible. You can purchase cans or growlers of your favorite beer and savor them at home. Open Thursday through Sunday, this is a must-add to your weekend plans. Find their hours and what beers they are currently offering here.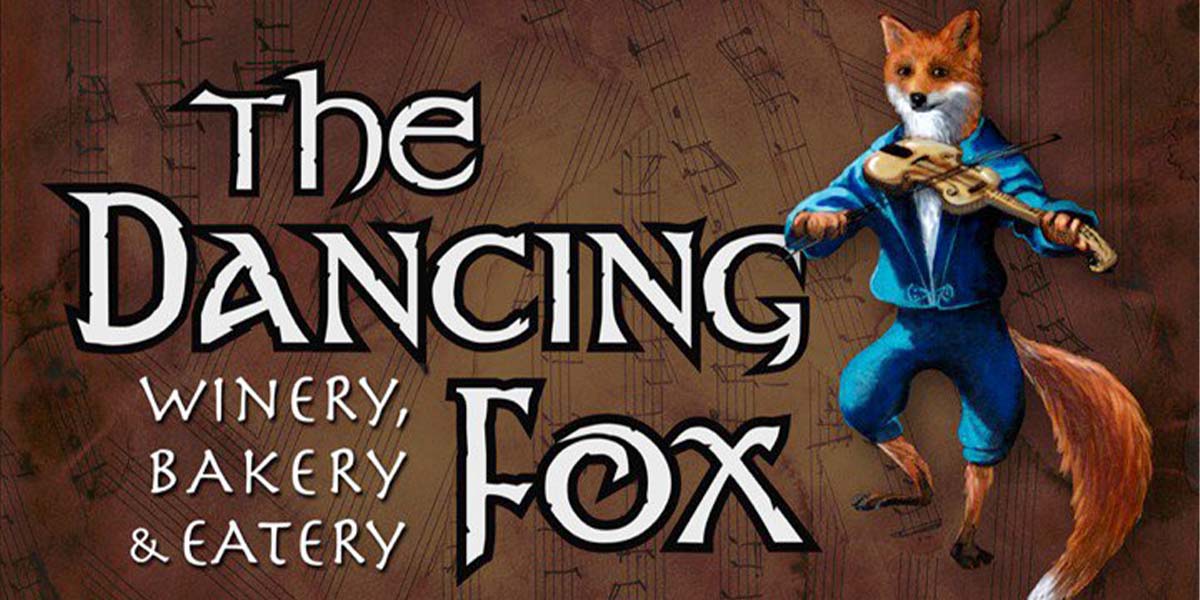 Photo by The Dancing Fox
The Dancing Fox Winery and Brewery
The Dancing Fox, located in the heart of historic downtown Lodi, brings you the best of both worlds. This family owned and operated winery and brewery offers fantastic beers, great wines, and food that will have your taste buds begging for more. The Lewis family wanted to combine their three passions: beer, wine, & bread! Their wines are made from the Lewis family estate vineyards, and the breads use the natural yeast from the grapes. The breads, using mostly organic grains, are hand formed then baked in a wood-fired oven from Spain - sold fresh every day! Their beer is made in small, handcrafted style from dark stouts to light pilsners, and of course great IPA's. Their on-site Lodi restaraunt offers both a lunch and dinner menu. Open everyday but Monday, you are sure to find a spot in your calendar for a trip to this fantastic Lodi winery and brewery.
There are so many wineries and breweries in Lodi, CA that will satisfy the wine connoisseur or beer lover in your life. From waterfront views at Tower Park Waterfront Grille, to "the best fall off the bone ribs you'll ever have" at Lodi Beer Co., or even the option to create your own private label at Oak Ridge Winery, Lodi is the perfect place to explore the various restaurants, vineyards, wineries, and breweries California has to offer. We encourage you to visit all 5 wineries and breweries we listed in order to find the best option for your taste. We look forward to welcoming you to Lodi, CA very soon!