When planning the perfect trip to anywhere, food is a huge consideration. It can be stressful trying to find the perfect place to eat for the family or a nice brewery or winery to visit on your own. Fortunately, when it comes to the city of Lodi, CA we've got you covered. Our Jellystone Park™ Tower Park is located along the Delta and close to Lodi, CA. As a result, we've become experts on the area. Below, we've outlined a few restaurants, wineries, and breweries that we personally recommend and hope you give a try during your next visit!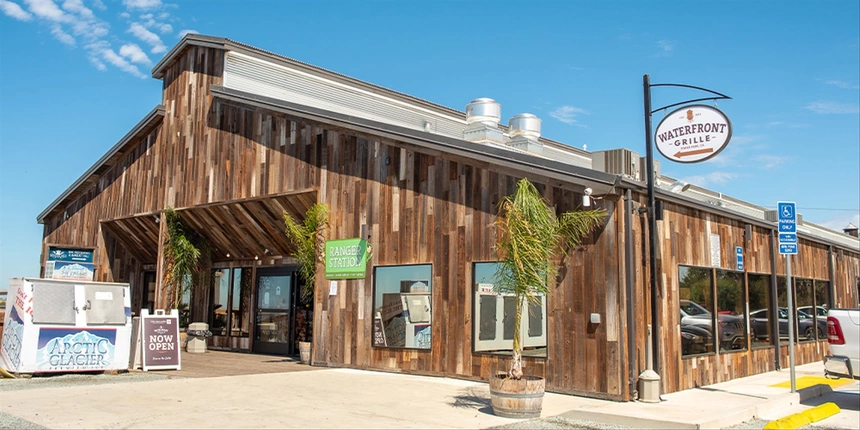 Restaurants
Finding a place to sit down and grab a bite can be tough. With so many different options and varying reviews, it can be difficult figuring out what places are truly good. Well, we can help with that! The Lodi area has tons of restaurants to choose from with delicious food options. We've compiled our top five Lodi restaurants below!
Waterfront Grille
Our list of restaurants to visit while in Lodi has to start with our very own Waterfront Grille! This restaurant is located right at our Northern California campground and offers a variety of yummy foods. What is even better about the Waterfront Grille is the atmosphere. Not only can you bring the whole family, there is almost live music every Saturday and monthly themed events such as our Halloween 80's party in October. Plus, we also have a banquet room that you can rent out to host events.
Pietro's Italian Restaurant
Pietro's Italian Restaurant offers authentic cuisine that you can enjoy at one of their outdoor tables or opt for a more cozy feel at an indoor table. Start your dining experience with one of their delicious antipasti, from there choose from their entrée menu where you can find pizza, pastas, paninis, and more. But wait, you cannot forget dessert - try their gelato and immerse yourself in true Italian cuisine.
Smack Pie Pizza
With locally sourced and handmade ingredients, Smack Pie Pizza definitely makes our list of best Lodi restaurants! This family owned location serves all types of pizzas from their fast-fire deck over. Plus, if you don't like one of their pizzas you can also build your own. Furthermore, they now offer birthday package deals so if you are hoping to throw your kid a birthday party, this is the place!
A&W Restaurant
You may be wondering why we would recommend and A&W Restaurant on our list, but Lodi, CA is actually the birthplace of A&W! Roy Alled mixed up the first batch in 1919 for the World War I home coming parade. Since then, they continue to proudly serve fresh, homemade Root Beer and great food. Make sure to visit them when you're at the park and buy some cool memorabilia!
Avenue Grill
Avenue Grill is one of the best restaurants in Lodi for breakfast and lunch! Voted best breakfast location in Lodi by TripAdvisor, enjoy yummy plates like breakfast quesadillas, hot cakes, or their potato platter. Plus they also have outdoor seating! Make sure to check out their full menu and visit them soon.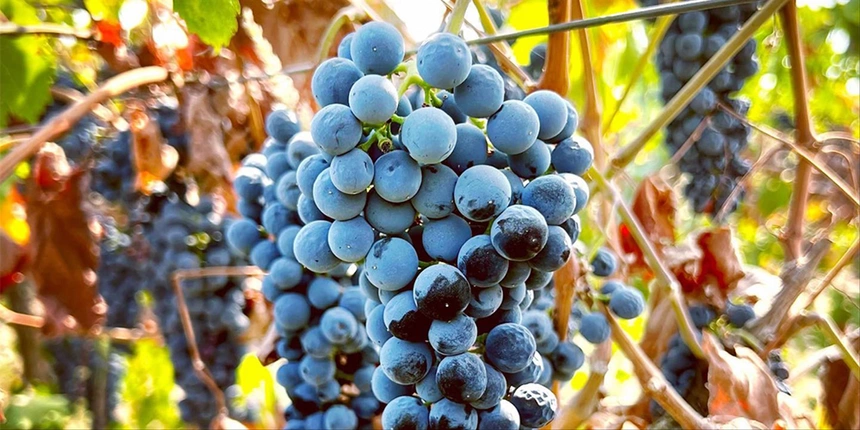 Photo by Kost Vineyards
Wineries
When it comes to fine wine, Lodi, CA is one of the most popular locations with a grand variety of wines. What is so unique about Lodi is that you don't only get to taste some of the best wines, but you can meet the winemakers, vintners, and family members behind the wine. Wineries like these are certainly worth a try when visiting Lodi, CA.
Kost Family Vineyards
Join the Kost family as they show you their vineyards history and how well they are cared for. They offer 3 types of wines: Teroldego (red wine), Cabernet Sauvignon, and the red wine blend! While at their Lodi winery, take full advantage of their wine club and save up to 20% off list prices. It doesn't get better than this!
Bokisch Vineyard
Markus and Liz Bokisch have a great love for Spain, which then turned into a passion for wines with the start of Bokisch Vineyard. In 1999, they planted their first Spanish varietal block of Tempranillo, Albarino, and Graciano. Now, their winery has a total case production of 2,000. They have also started a wine club called Salut! which focuses on tasting Spanish foods alongside their wine.
The Lucas Winery
Since 1978, The Lucas Winery has focused on crafting vineyard designated Zinfandels from the historic ZinStar Vineyard. Winemakers David Lucas and Heather Pyle-Lucas create balanced, food-friendly, elegant wines that reflect the full potential of California's Lodi Appellation. This family of wines will please both the palate and the planet, as their vineyard is CCOF Organic Certified and their winery is 100% solar powered.
Oak Ridge Winery
Another must on our Lodi winery list is the Oak Ridge Winery! For 5 generations, the Maggio family have been growing grapes in the Lodi area and make one of the finest wines you'll taste. What is great about this company is that you can also purchase their wines online! Check out all their options here.
Twisted Barrel Winery
Twisted Barrel Winery
is one of the newest wineries in the region and offers a new take on the old art. They create small batches of quality wines that specialize in Spanish and Italian varieties. During tasting events, you can sample the wines, meet the family, and on occasions check out how the wine is being made.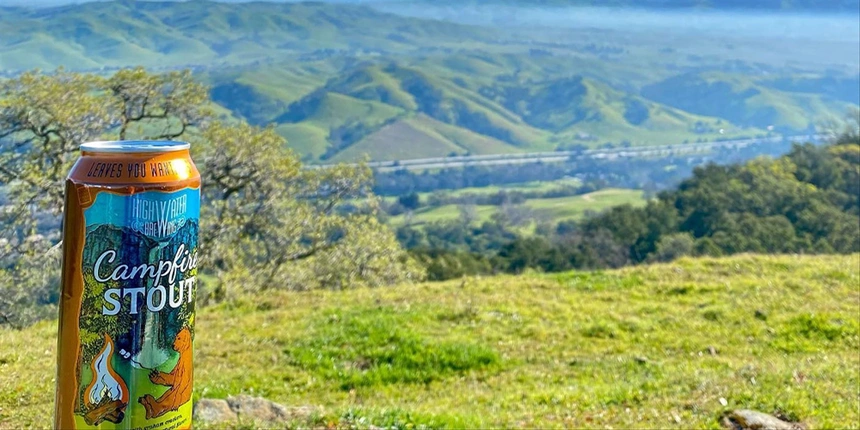 Photo by High Water Brewing
Breweries
Lodi, CA offers plenty of breweries but finding the best ones to visit can be tricky. Fortunately, if you're looking for a cold one, or trying to sample some craft brews in Lodi, these five breweries we've compiled below should have you covered.
Five Window Beer Company
Let's start our Lodi brewery list with Five Window Beer Company! This location is not only pet friendly but also offers a new open space concept that includes food from local food trucks, and even outdoor games. Expect quality hops, fusion flavors, and a unique taste. Plus, it's known for its family friendly environment!
Brix and Hops
Brix and Hops offers 30 craft beer taps and also features local wineries. Not only can you bring everyone in the family (including your fur baby) and enjoy some quality time together, but they also offer special events such as a comedy club. Although you cannot buy food there, you are more than welcome to bring your own food along.
High Water Brewing
Open since 2019, High Water Brewing is home to an indoor tasting room with 36 taps, a full kitchen, and a 5,000 square foot beer garden. This brewery in Lodi also has a wide variety of entertainment planned including trivia, live music, comedy, and much more. If this is something you and your family would enjoy, make sure to check out their menu and schedule of events here.
Dancing Fox Winery and Brewery
In the heart of our historic downtown nestled in a century-old brick building, you will find The Dancing Fox. A family run business combining three passions: Beer, Wine, & Bread. What is unique about them is that their wine comes from Lewis family estate, and the breads use the natural yeast from those wine grapes. The beer is made in small handcrafted style from dark stouts to light pilsners and of course great IPA's. This location is a must during your visit!
Lodi Beer Co.
Located in downtown Lodi, the Lodi Beer Co. was established in 2004 and pairs a range of house brewed beers with a diverse comfort-food menu in an old-fashioned tavern setting. Their menu includes delicious foods such as gourmet pizza, steak, and even salads. This Lodi brewery also offers a variety of seasonal and non seasonal beers that can be found here.
Whether you're looking for a nice family restaurant, a beautiful vineyard & winery, or a cozy taproom to discover, Lodi, CA has a place for you. If you need a place to stay while out here though, check out our Northern California campground, as we are only a short distance from all of these excellent spots! To book your stay, call (209) 369-1041 or click
here
to view availability. We look forward to seeing you soon!