All aboard! Plan a roadtrip with family or friends from the great city of Sacramento to San Francisco! We rounded up the best restaurants, activities, and attractions that you must try during this 1 hour and 45 minute road trip. Our road trip guide starts in Sacramento and ends in San Franciso, but this itinerary can be flipped easily if you're starting in San Franciso or another nearby city instead! Keep reading for the ultimate road trip itinerary and guide that's fun for all ages!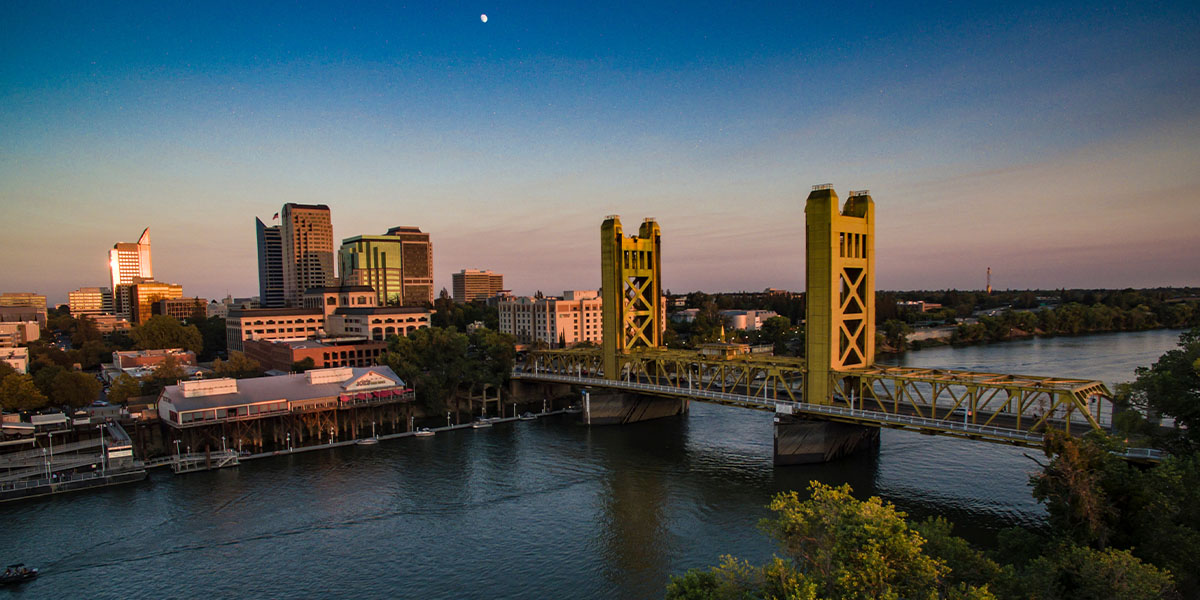 Sacramento: Starting Your Road Trip
You've officially started your road trip from Sacramento - now what? Before you head towards San Francisco, don't forget to explore the great city of Sacramento! If you're looking to learn about antique cars, trucks, and other automobiles, we recommend visiting the the California Automobile Museum. Plus, make sure to check out Downtown Commons or Delta Shores to do some shopping! Plus, Sacramento's legacy as the transcontinental railroad's western headquarters is documented at the California State Railroad Museum! This is home to 19 lavishly restored 1860s locomotives and dozens of railroad cars, from miniature-scale versions to full-size. At the Central Pacific Railroad passenger station, climb aboard a restored passenger train for a 45-minute ride along the river, available from April to September. There's plenty to do when starting your road trip from Sacramento!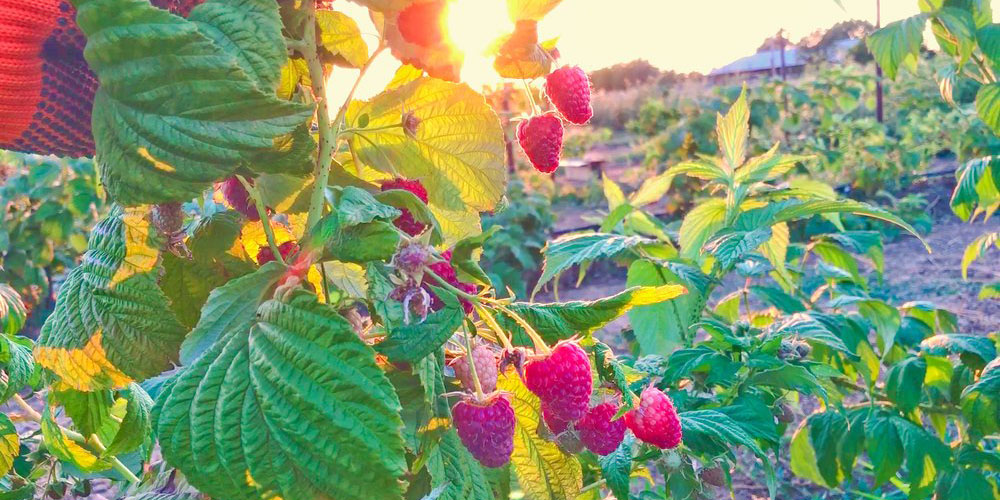 Photo by Daisy Creek Farms
Stop #1: Daisy Creek Farms
Daisy Creek Farms is a U-Pick farm in it's first year of operation. They currently have strawberries, raspberries, blueberries, boysenberries, loganberries, and blackberries available for picking with plans to add grapes, cherries, peaches, plums, nectarines, pomegranates, pears, oranges, jujube, apples, and more. During the summer months, vegetables like tomatoes, eggplants, chilies, okra, squash, and a variety of other vegetables are also available for picking. They are currently open Saturdays from 9:00AM to 1:00PM and Sundays from 9:00AM to 1:00PM. Find out more, or schedule your very own guided farm tour by chekcing out their website.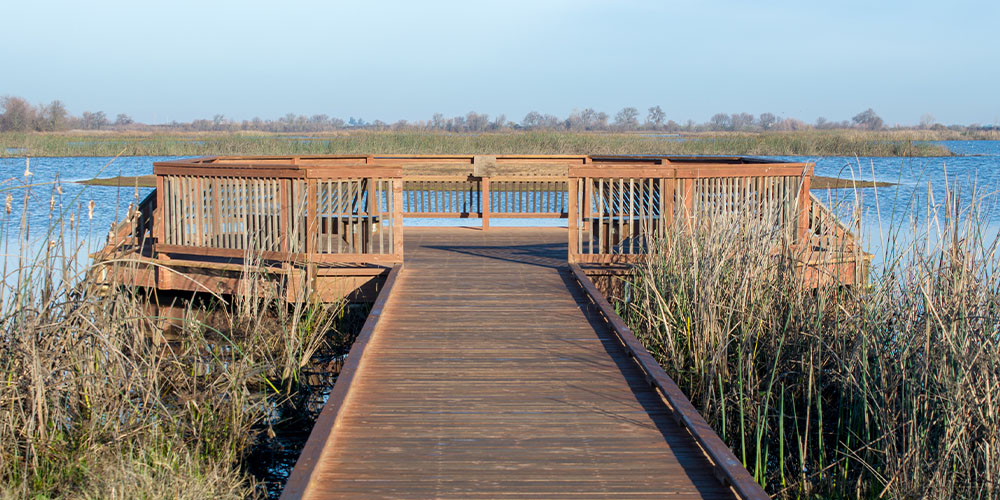 Stop #2: Cosumnes River Preserve
The Cosumnes River Preserve consists of over 50,000 acres of wildlife habitat and agricultural lands. The Preserve is centered along the Cosumnes River, with opportunities for paddling, hiking, and nature viewing. The Preserve Visitor Center has an interpretive room so you can learn more about the history, flora, and fauna. Located just southwest of the Visitor Center is a boat launch so you can paddle the Cosumnes River and its sloughs. North of the Visitor Center is a trailhead with access to the Wetlands Walk and River Walk Trails. To learn more and plan your trip, visit their website here.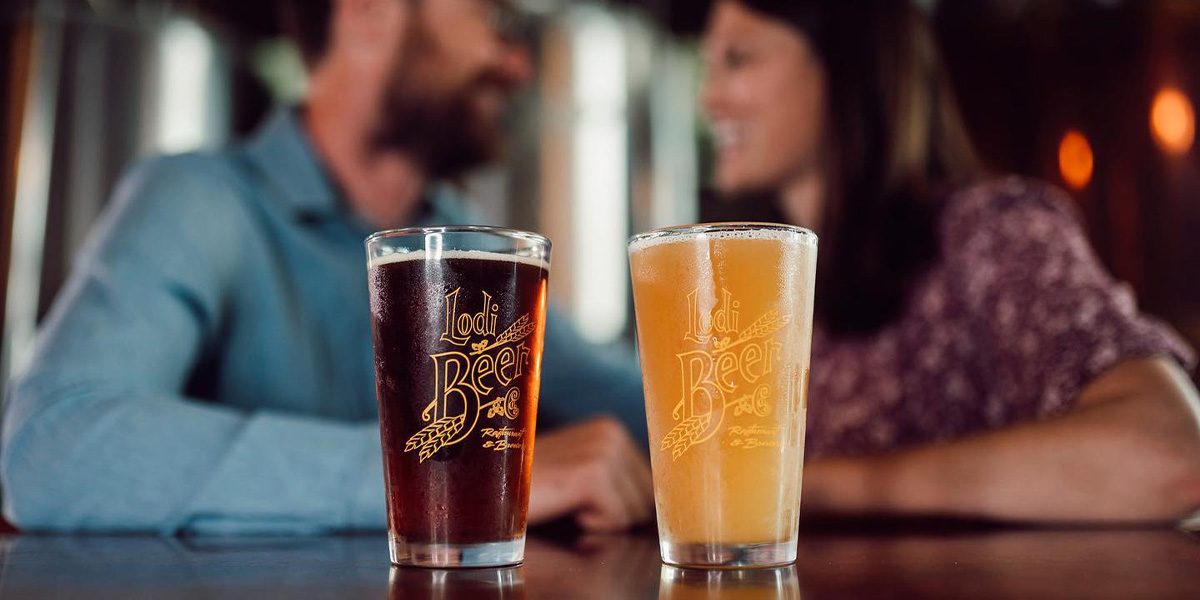 Photo by Lodi Beer Co.
Stop #3: Lodi Beer Co.
Established in 2004, Lodi Beer Co. is a neighborhood restaurant and brewery located in downtown Lodi. With more than 20 different types of beer available, you're sure to find something that pairs well with their selection of comfort foods. Their food menu consists of standard pub grub, salads, steaks, and "the best fall off the bone ribs you'll ever have". Lodi Beer Co. is open Sunday through Thursday from 11AM - 9PM and Friday & Saturday from 11AM - 10PM. Reservations can be made here.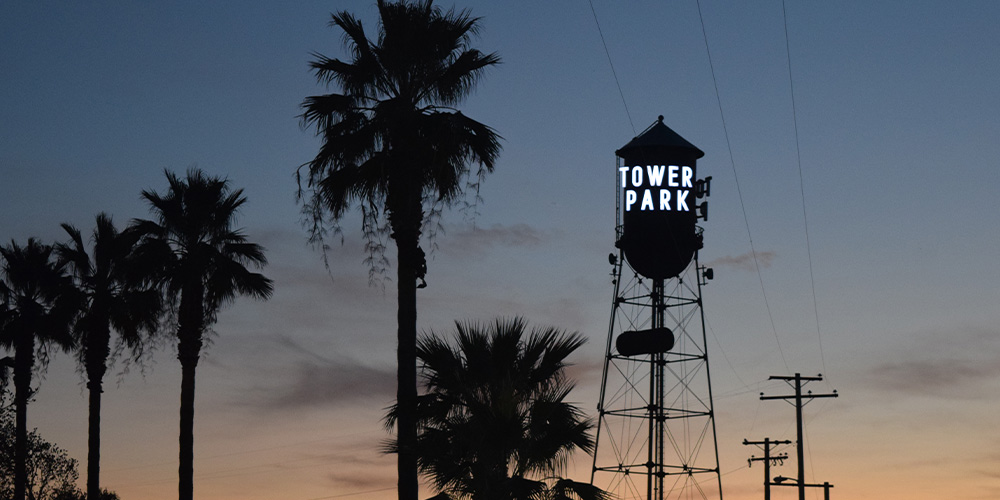 Stop #4: Jellystone Park™ Tower Park
Located under an hour away from Sacramento and just an hour and 15 minutes away from San Francisco is Jellystone Park™ Tower Park. Our Camp-Resort is a great home-base for either a day of fun in the sun or an overnight stay!
As one of the best campgrounds near Scaramento and San Francisco, Jellystone Park™ Tower Park offers a variety of ways to stay including cabins, RV sites, and tent sites - making it an easy halfway point for some rest. There's nothing like spending an evening around a campfire with family and friends!
On the other hand, if you're looking to continue on your road trip but want to stop to use the water playground, pools, mini golf course, sports courts, and other attractions, our Camp-Resort offers day passes! Available during peak season (May 27 - August 13), our day passes let guests visit our Camp-Resort and use all of our attractions for as little as $44/person. Please note that our day passes are only available Sunday - Thursday and are subject to availability.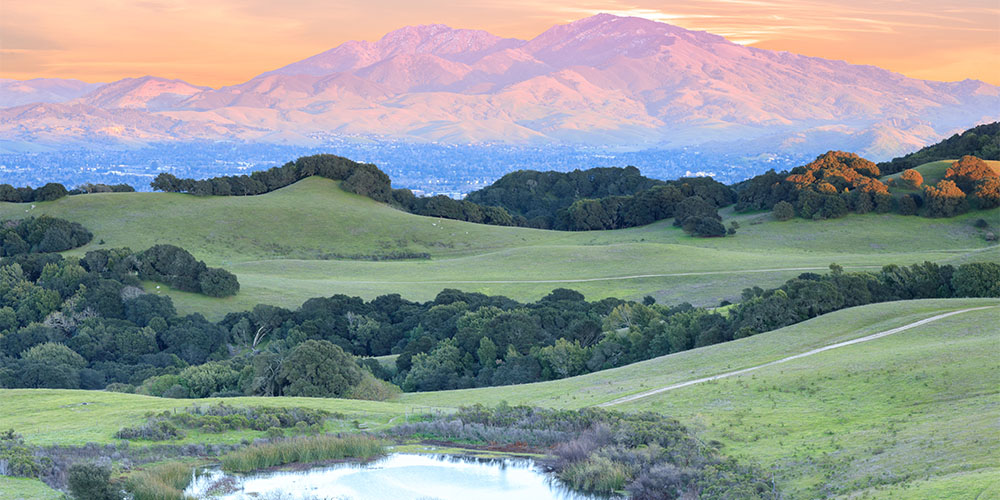 Stop #5: Briones Regional Park
With its rolling, grassy hills and secluded, shady canyons, Briones Regional Park is a secret wilderness surrounded by the towns of central Contra Costa County. Although the park is close to 5 towns, there are peaks within it from which you can see only park and watershed lands for miles in every direction. From Briones Peak, the highest point in the park, there are views of both Mount Diablo and the Diablo Valley to the east, the Sacramento River and Delta to the north, the East Bay hills and Mt. Tamalpais to the west, and Las Trampas Regional Wilderness to the south. The views in this park make this a must stop on your way from our Camp-Resort to San Francisco, California. Learn more about this park here.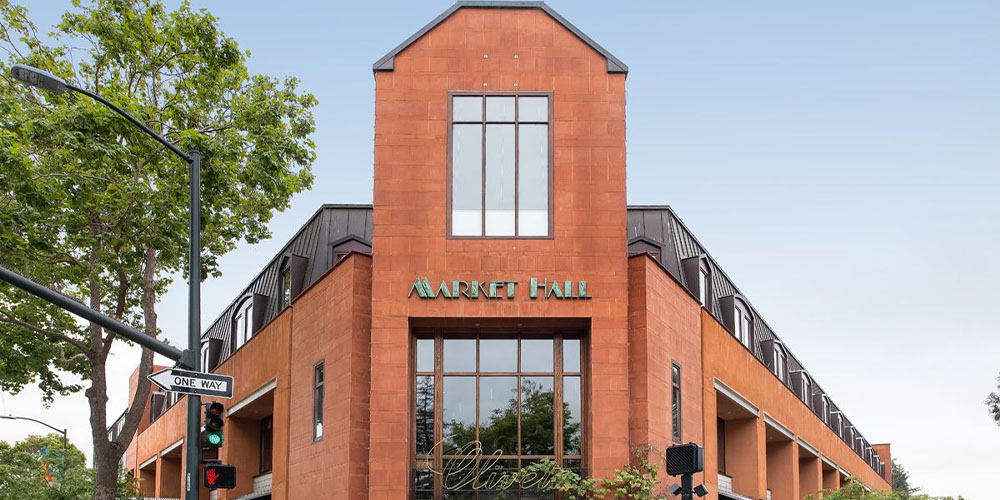 Stop #6: Market Hall
Rockridge Market Hall is a famous Oakland marketplace. It's a collection of eight owner-operated shops, each expert in their crafts, creating the building blocks of home dining, creative cooking and festive entertaining. Custom-built to welcome the curious, the architectural design is partially open to the sidewalk, fitting in well with the vibrant street culture of the surrounding area. Floral displays, the clink of wine bottles, the smells of roasted chicken and fresh croissants, inside and outside, all at once. Open Monday through Friday from 9:00AM - 5:00PM, this is a must see item on your road-trip itinerary. Find more information here.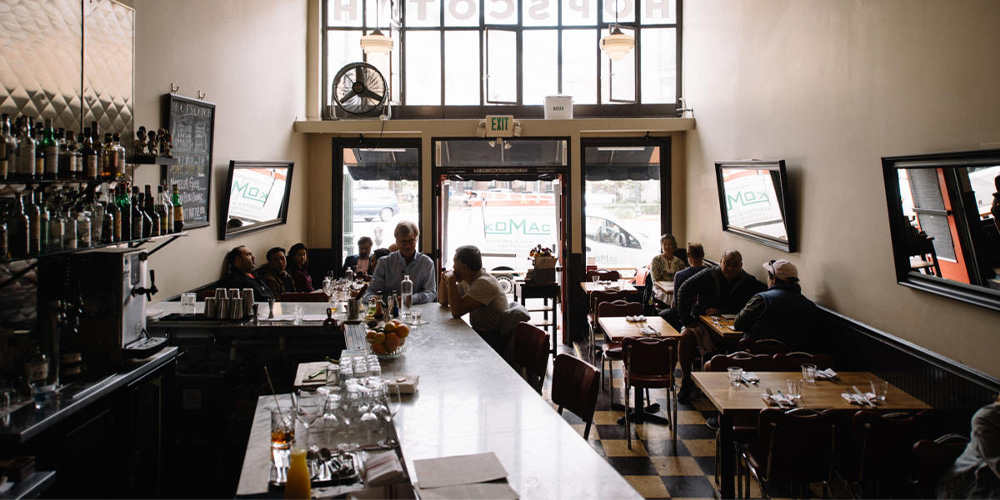 Photo by Hopscotch Restaurant and Bar
Stop #7: Hopscotch Restaurant and Bar
Hopscotch Restaurant and Bar serves American regional classics influenced by Japanese flavors and techniques in Uptown Oakland. Their menu is always seasonal, always sustainably sourced, changes often, and is complemented by a rull and robust cocktail program that is run by GM and Co-Owner, Jenny Schwarz. Open daily for dine-in, delivery, or pick up, this Oakland restaurant is a perfect stop on your road trip. Find their full menu and hours of operation here.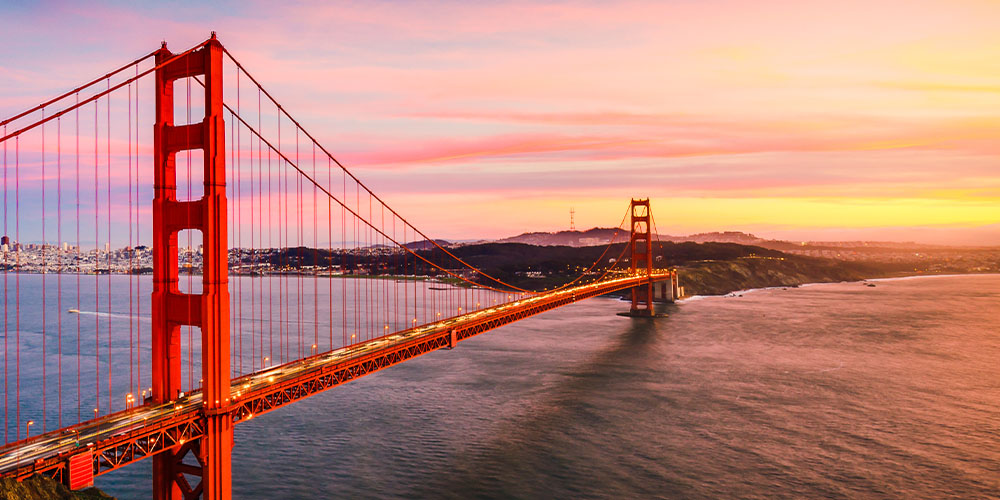 San Francisco: Road Trip Complete
You've officially arrived to your destination! Now, it's time to explore the city of San Francisco. Check out Big Bus San Francisco Hop-on Hop-off Open Top Tour to see all the sights in the city. Followed by the most famous San Francisco sight, The Golden Gate Bridge. Every year, this bridge attracts more than 10 million visitors to take in its tremendous 746-foot tall towers.
We hope you're able to take advantage of all of the great restaurants, activities, and attractions we outlined when planning your road trip from Sacramento to San Francisco, or vice versa! From the the California Automobile Museum in Sacramento, to visiting Jellystone Park™ Tower Park - a campground near Sacramento and San Francisco, to even Briones Regional Park in Contra Costa, this road trip will be packed full of adventure and memories!